If someone has enough money to live well and sees a brother or sister in need but shows no compassion—
how can God's love be in that person?
Dear children, let's not merely say that we love each other;
let us show the truth by our actions.
1 John 3:17-18
Once the calendar moves over into November, my heart immediately starts looking forward with excitement to the Holiday season!
Thanksgiving, Christmas, and New Year's Eve/Day all fall during my favorite season in Arizona:  the "cool" season!  (We have cool and hot for our seasons here!  *giggle*  )
_____
Mary Joy and I are so excited that were contacted by Samaritan's Purse to help them spread the word about their Operation Christmas Child Shoebox Drive this month!
I have been blessed to participate in a Shoebox Drive with my family for my church's women's group.  Mary Joy also has a special place in her heart for this ministry and has participated with her family in filling shoeboxes!
We look forward to taking part again this year –
and are excited to invite you to join us!
_____
If you are not familiar with Samaritan's Purse and their Operation Christmas Child Shoebox Ministry, here are a few statistics:
Operation Christmas Child is celebrating their 20th birthday this year!
They have hand-delivered 100 million+ boxes to 130+ countries over these last two decades!
There are roughly 77,000 churches and church groups participating.
5,500 community groups participated last year (2012)  - –   AND – -
They collected over 9 million shoeboxes last year in 2012!
Check out their Fact Sheet for more information!

Can you feel the excitement over being a part of this special event?
I hope you will join us and pray about how God would lead you to participate this year!
______
You will notice that OCC will be the recurring theme of my posts here n November -
and I pray that in learning more about this ministry, you will be blessed!
Be sure to stay tuned to the Blog (and subscribe for email updates)
so you don't miss any of the posts!
I hope that you will comment on this blog post, sharing how you have been impacted by this ministry and/or by leaving a question to learn more about it!
_________
Keep this in mind: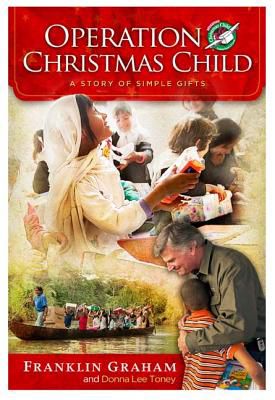 This book is worth around $25 and is a hardcover first edition sharing the special account of the miracles God has done through this ministry!
It will be a blessing to all who read it - and to learn more, please feel free to check out this page on their website, which includes a story and video about:  Finding Forgiveness in Rwanda:  One man's journey of survival and redemption
(The drawing for the book will be on November 27th and the winner will be announced on the blog/Facebook page that evening at 8 p.m. MST  Open to US residents only, 18 years and older.)
 _____
May God bless you as you rejoice in being able to partner with us in ministry
to His Children around the world
through Operation Christmas Child

and Samaritan's Purse!
Matthew 25:37-40

The Message (MSG)

37-40 "Then those 'sheep' are going to say, 'Master, what are you talking about? When did we ever see you hungry and feed you, thirsty and give you a drink? And when did we ever see you sick or in prison and come to you?' Then the King will say, 'I'm telling the solemn truth: Whenever you did one of these things to someone overlooked or ignored, that was me—you did it to me.'

Matthew 19:13-15

The Message (MSG)

To Enter God's Kingdom

13-15 One day children were brought to Jesus in the hope that he would lay hands on them and pray over them. The disciples shooed them off. But Jesus intervened: "Let the children alone, don't prevent them from coming to me. God's kingdom is made up of people like these." After laying hands on them, he left.
To God be the GLORY!
Gina Marie
Don't miss a single post! Take a moment to sign up for the free updates through your E-Reader or in your email.  And be sure to join the Unwrapping His Grace Facebook Community where you will find daily updates, Scripture, encouragement and opportunities to share prayer requests or follow us on Twitter.