10 Love each other with genuine affection, and take delight in honoring each other.
How many times have you heard women complaining about their husbands?  So many times I have overheard women expressing pain over the fact that their husbands aren't "showing them love" anymore.  The marriage has become routine, stale, life-less.  You go from being lovers to being roommates.
You feel very alone.
What happened to the deep intimacy they experienced at the beginning of the relationship?
Many wives are secretly mourning this loss…
and don't know what to do to move towards reconnecting with their man.
We as wives crave and yearn to feel important and cherished by our husbands.  These hard-working and faithful men, our husbands, give of themselves to provide for and serve their families, but many wives still feel that something special is missing.  Over time, the excitement and connection has been lost in their love relationship.
I don't claim to be a marriage expert, by any means, but I want to share something from my heart that has really helped my marriage of 11+ years.  It sounds so simple really, but once you learn this vital information about yourself and your husband, I know from first-hand experience how it can become the "glue" between both of you in your marriage and can lead to a deeper intimacy and the secure connection that reassures you of your husband's love.
I was married before – and that marriage wounded my heart and made me withdraw into myself in many ways, especially in the area of protecting myself from being abused both physically and emotionally.  I had been a neglected and rejected woman and I adapted to that by "turning off" my need for physical or emotional expressions of love from a man.
____
Talk about an adjustment when I remarried again – by the Grace and Love of God!  Now, I was married to a loving, affectionate, safe, and faithful man.  I learned, over time, that I could let the walls of protection around my heart and emotions start to crumble and the healing from God through this New Love continue.  To this day, I am still learning what it means to fully fall in faith into the arms of love  - without fear of being hurt anymore.  I have prayed that God would teach me to be a wife who can show love to my husband in the way that really speaks to his heart.
The best resource I have found that has helped me in this journey is Gary Chapman's book and website called, The Five Love Languages.  I am sure that you have heard of it here and there, and you may have even taken the assessment to learn what means love to you.  In this article, I want to challenge you to learn more about your love language and how to become a student of your husband to learn how to express your love to him in a way that touches him in the deepest way.
____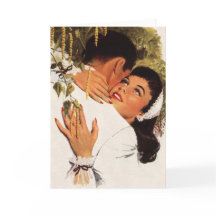 There are five love languages and each one of us has a primary love language; all five "show" love to us, but our primary love language is the one that is the expression of love that touches us deepest, and, when neglected by our partner, makes us feel unappreciated and unloved.
Here are the five love languages:
Words of Affirmation
Acts of Service
Receiving Gifts
Quality Time
Physical Touch
Each of us is wired in a special way – how we feel isn't something that we can "control, and each love language isn't necessarily better or more "virtuous" than the others.  But, I do believe that in prayer and by seeking the LORD, He can help us adapt and become more comfortable in learning how to express love to our spouses, even if you aren't speaking the same language.  I know this because it happened to me.
_______
When I first married Randy,  I learned that I had subconsciously carried over my fear of being physically hurt and rejected by a man.  Although I was affectionate and open to intimacy with Randy as his wife, physical touch was not my primary love language, but it was (and still is) for my precious husband.  He would come up behind me to hug me and I would jump or pull away without thinking about it.  I wouldn't reach out to grab his hand, rub his neck, or pull his arm around me as a general rule.  I wouldn't reject him when he would reach out to me, but I rarely was the one to initiate connecting physically.
Oh, how I wanted that from my husband, but I was emotionally scarred and more apt to show love to him by making wonderful meals (Acts of Service), giving him cards (Receiving Gifts), saying how much he means to me (Words of Affirmation), and spending time with him (Quality Time).  I spent many years pouring love in to our marriage relationship in ways that were appreciated by my husband, but not speaking the language that he craved the most.  I appreciate the fact that Randy was (and is) so understanding about the process of healing of my heart and emotions in this area.  
I spent time in prayer, in study, in pouring out my heart to God to please heal me and allow me to have freedom in this area of my marriage.   I sought the LORD before and now after my marriage to Randy, seeking to be healed from the wounds of my past, not allowing the burdens and negative experiences of my past be a part of my new marriage.  So much had been done before we got married, but I could see how this was one area in which God needed to set me completely free.
_____
In preparing to write this article, I decided to take a new quiz.   I also asked Randy to take one so that I could assess where we have grown and changed from the beginning of our marriage until now.  When Randy shared his results with me, I wasn't too surprised by them.  I have been praying for God to help me meet his primary and secondary love language needs throughout our marriage with them as a guide.  What did surprise me was the fact that we now have the exact same profile – the same primary love language and needs.
How can this be?  How else can I explain how God has done a work in my heart and life?  Romans 12:10 expresses it best when it reminds me to seek to show love to my husband in genuine affection.  My heart is to take delight in showing him honor and respect.
In growing as a wife and in seeking God to show me how to best be the wife that Randy needs,  God had helped me to adapt my love language to match my husband.  I am not a perfect wife by any means nor do I share this to make you think I have all the answers, but I pray that in sharing this with you, you will also feel led to take the free online quiz and use the results to enhance your marriage and expressions of love to one another as husband and wife.
Have you taken this quiz before?  Do you know your husband's primary love language? Share with me in the comments how knowing this information has blessed your marriage and please feel free to  leave a request for prayer.
Don't miss a single post! Take a moment to sign up for the free updates through your E-Reader or in your email.  And be sure to join the Unwrapping His Grace Facebook Community where you will find daily updates, Scripture, encouragement and opportunities to share prayer requests or follow us on Twitter!
To God be the Glory!
Gina Marie
Gathering with…